CERTFICATIONS
The quality has always been for Royal Frigo a strategic objective to be pursued to ensure maximum satisfaction of customer expectations. For this reason, since the late nineties, it has adopted a quality system certificate which is scrupulously maintained and constantly updated.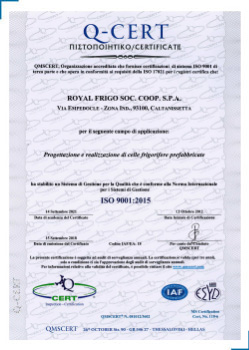 The entire production cycle and the production controls are certified according to the standards on quality management UNI EN ISO 9001:2015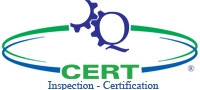 CERTIFICAZIONE DI PRODOTTO
Reazione al fuoco
Le celle frigorifere Royal Frigo, in relazione al loro comportamento di reazione al fuoco, secondo la norma UNI EN 14509:2013, hanno ottenuto la classificazione finale: B – S3, d0.