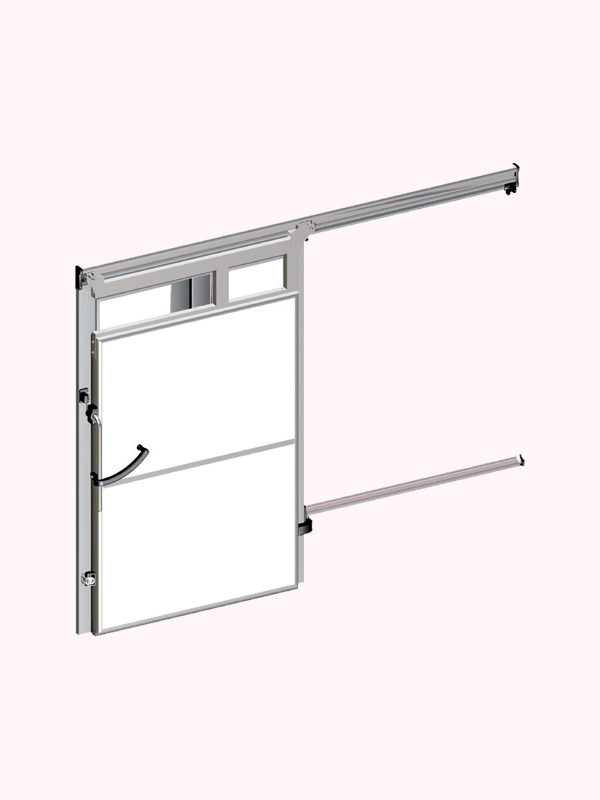 ---
Sliding door provided with Meat rail slide-way
(SPG) in two versions.
• The first one is called "swan neck"
due to the cantilever stainless steel
structure that keeps the slide way
passage free.
• The second one is called "interrupted
rail" and presents the sliding door
track positioning just below the slide
way passage.
---