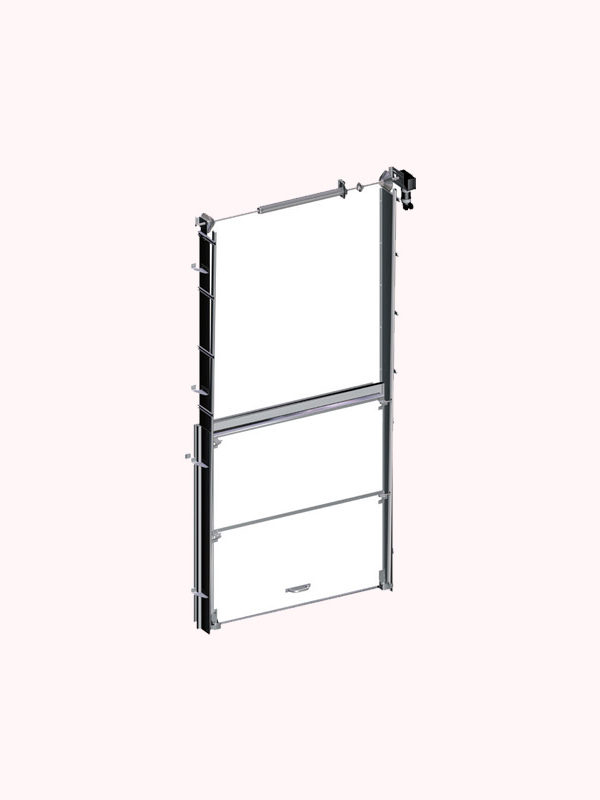 ---
Vertical sliding door is available both for
positive temperature with a 9 cm thick
blade (GTN9), and negative temperature
application with a 12 cm thick door blade
provided with heaters (GBT12). It is the
combination of the traditional therm
insulated door blade philosophy and the
lifting and balancing mechanism by mean
of torsion spring in harmonic steel that
minimize the lateral encumbrance.
Moreover it is provided with a "parachute"
system safety device against spring and/
or steel cable rupture or malfunction. It can
be produced both in automatic and manual
(with chain winch) version.
---