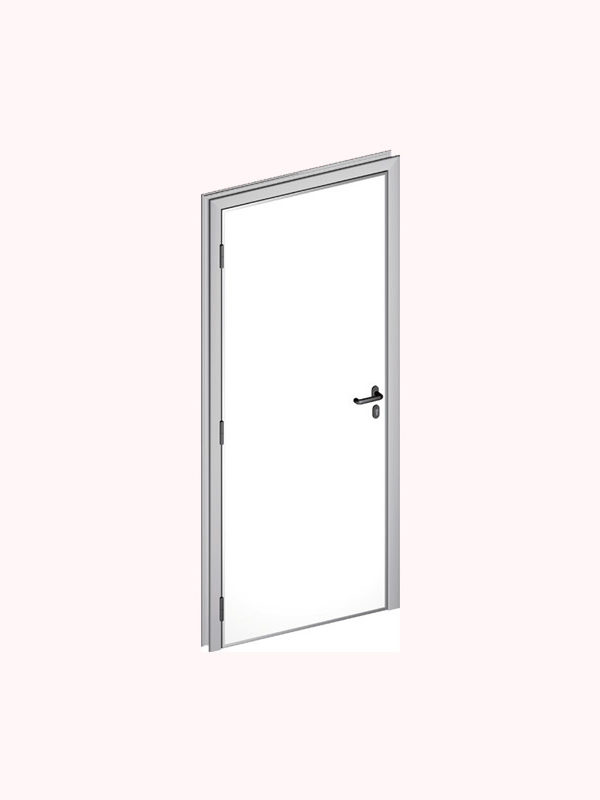 ---
Cipro is a single or double leaf semiinsulating
service door with modular and telescopic anodised
aluminum frame and monolithic 40 mm thick blade covered by
PVC coated galvanized steel sheets having anodised aluminium
profile blade edge and insulated with injected high density PU
foam. It is provided with composite material hinges,
European cylinder lock and plastic ergonomic handles.
Due to its sturdiness and to its surfaces easy to wash,
it is suitable for production offices, processing rooms,
changing rooms and restrooms in food and pharmaceutical
industries. Its shapes have been designed to guarantee high
level hygienic features. It is suitable for modern offices,
schools, hospitals and communities.
---