HISTORY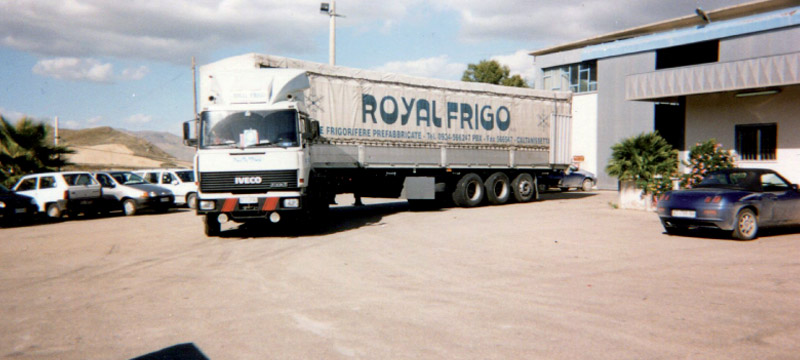 Royal Frigo, specialized company in the production of modular cold rooms for commercial and industrial use, was born in the mid-fifties in a craft workshop created on the entrepreneurial initiative of Arialdo Giammusso and his sons.
Over the years, the experience and confidence gained from customers, have enabled the Royal Frigo to become a benchmark in the domestic and European markets.
Today is spread over an area of 10,000 square meters and has all the characteristics of modern industry ready to meet any need in the field of refrigeration.